Welcome to DjaoDjin live demo!
This is a fully functional site. It shows the profile, billing and access control APIs and templates you get out-of-the-box when you rely on DjaoDjin technology to implement your own Software-as-a-Service.
What you see ...
... is what you get. This site was built straight out of the Open Source repository, then loaded with fake data to make it more lively.
Managed hosting
When you sign-up, you will have an empty site that looks just like this one within minutes.
Our team is always ready to help you configure your own domain name, and deploy custom business logic as needed. Contact us »
Who is this site for?
This site is for entrepreneurs or developers who are looking to use DjaoDjin technology to build their next micro-SaaS.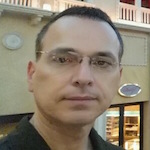 DjaoDjin's team helped me at every step along the way. Not only did I make my initial investment back in 6 months, sales doubled compared to my previous site. And I keep finding new features in the DjaoDjin platform to help me grow.

Built with
This is a sample of the products that have been built with DjaoDjin technology and rely on DjaoDjin's team for on-going managed hosting services.
About us
Our team has more than 10 years on experience building Software-as-Service products in various markets at different price points. For the past 5 years, we have commercially supported independent micro-SaaS entrepreneurs with emphasis on:
OpenSource productivity in delivering Software-as-a-Service
OpenEducation around hosting platforms
OpenSpace building together concrete useful solutions